Course B
Wadaiko

Performance and Sumptuous Multi-Course

Washoku

Dinner

Enjoy a wadaiko performance at Kurochiku Momochitarukan, a traditional Kyoto-style Japanese townhouse. Then, while you dine on a luxurious multi-course washoku dinner, enjoy a stage show of folk dancing accompanied by traditional Japanese instruments such as shamisen (three-stringed instrument) and shinobue (bamboo flute).

Limited to 1 group per day (15-30 persons)
Wadaiko

performance

Stage show

Commemorative photos

Washoku

dinner
50,000 yen (per person)
Note: Please read the notices before making a reservation.
Kurochiku Momochitarukan (Shijo-Karasuma, Kyoto)
This is a reproduction of a traditional Kyoto-style townhouse. Its quaint atmosphere makes it a popular venue for various events.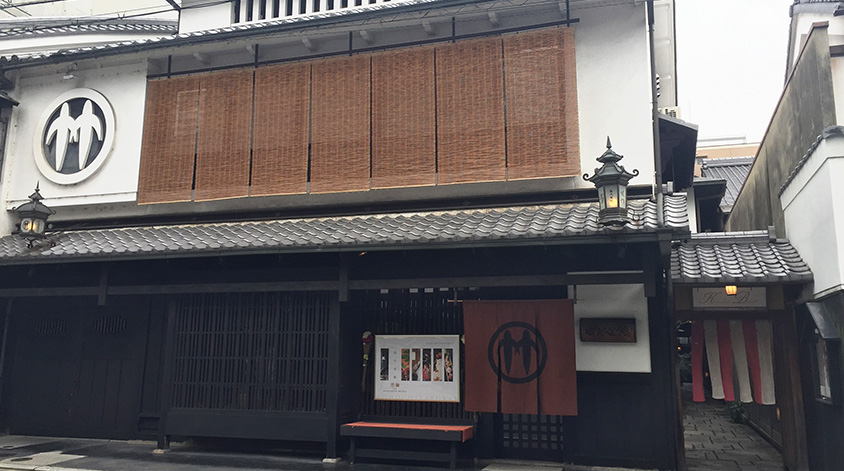 Wadaiko

Performance

Take in an impressive

wadaiko

show performed on an authentic Noh stage in Kurochiku Momochitarukan.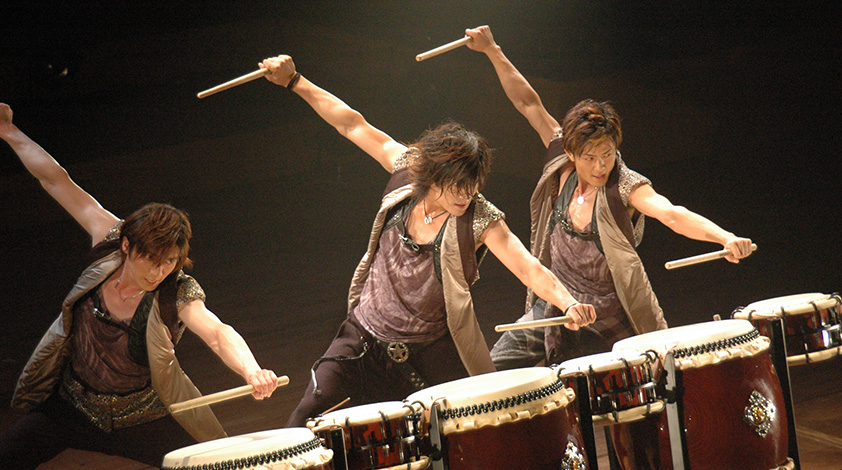 Stage Show and Multi-Course
Washoku

Dinner

Enjoy a lavish multi-course

washoku

dinner while watching a folk dancing performance on the Noh stage accompanied by traditional Japanese instruments such as

shamisen

(three-stringed instrument) and

shinobue

(bamboo flute).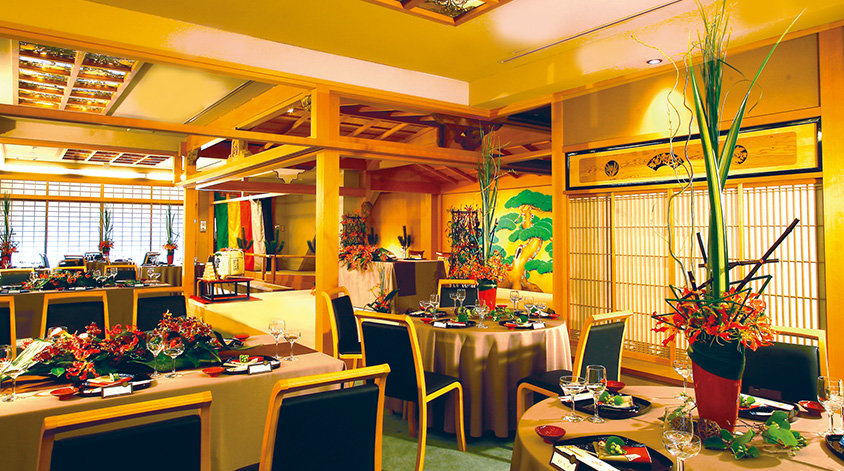 Commemorative Photos
You'll have your photos taken at Kurochiku Momochitarukan. Your photos will be printed out in time for you to take them home with you.
Shopping
After dinner, browse the gift shop at Kurochiku Momochitarukan.
Time Schedule
Wadaiko

performance and sumptuous multi-course

washoku

dinner

Access
京都くろちく
380 Mukadeya-cho, Nishikikoji-agaru, Shinmachi-dori, Nakagyo-ku, Kyoto 604-8214, Japan
Notice
・ Reservations can be made for groups of 15 to 30 people.
・ Please note that the menu changes from day to day.
・ Please notify us beforehand of any food allergies.
・ The plan starts and ends at the venue. Travel expenses are not included in the plan.
Cancellation Policy
Cancellation from 14 to eight days in advance

50% of total cost
Cancellation on day of plan or up to seven days in advance

100% of total cost
Cancellation without notice

100% of total cost